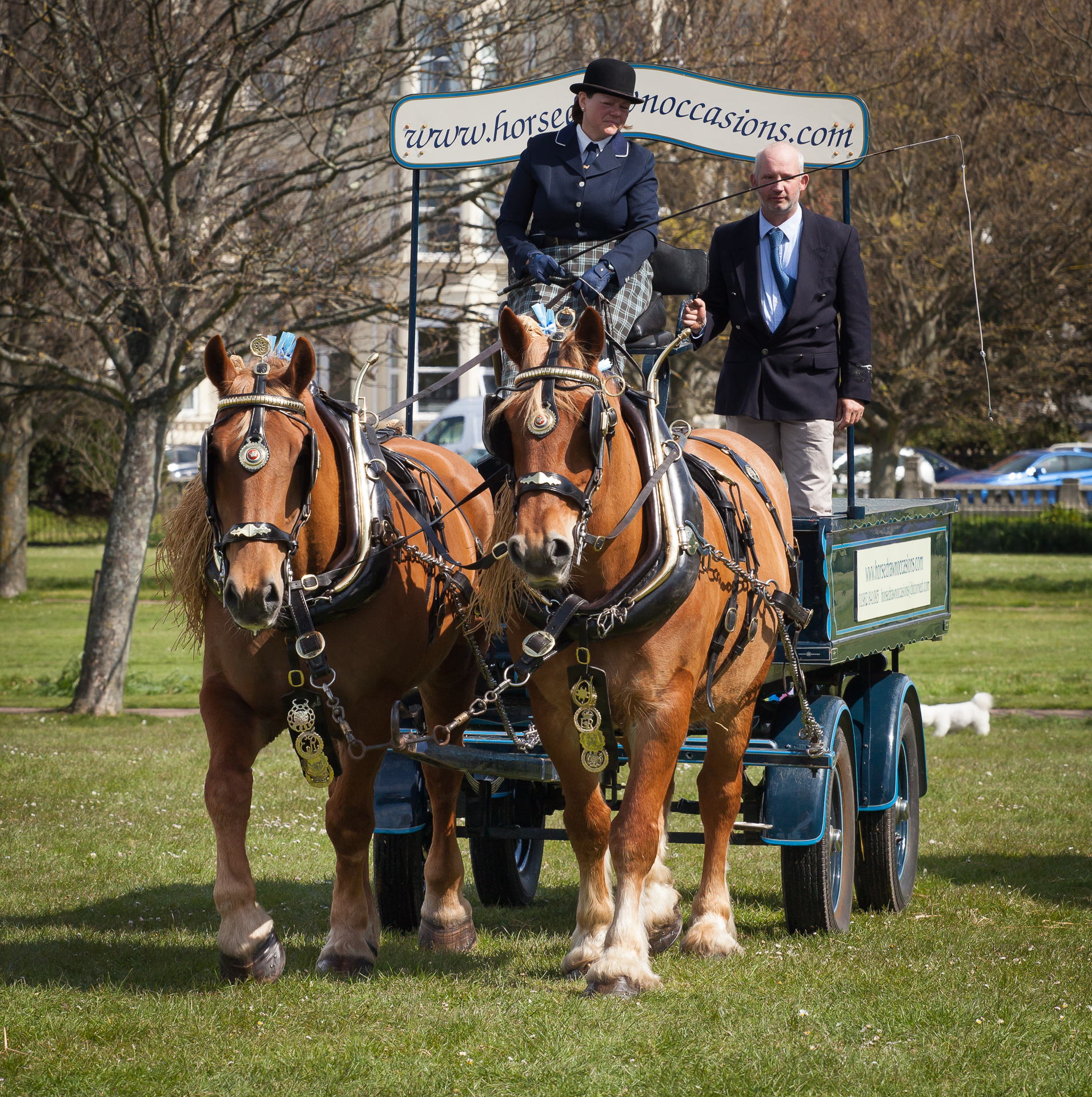 Horse Drawn Occasions
Whatever the celebration – Let us take you in style
Welcome to Horse Drawn Occasions, we hope that you find our website informative and more importantly of use to you.
You will see that we have various horses and carriages to suit all types of special occasions whether for yourself, a member of the family a friend or for that special person in your life, why not treat them to something different.
We are available to offer our services all over the UK, just ask.
We look forward to hearing from you!
---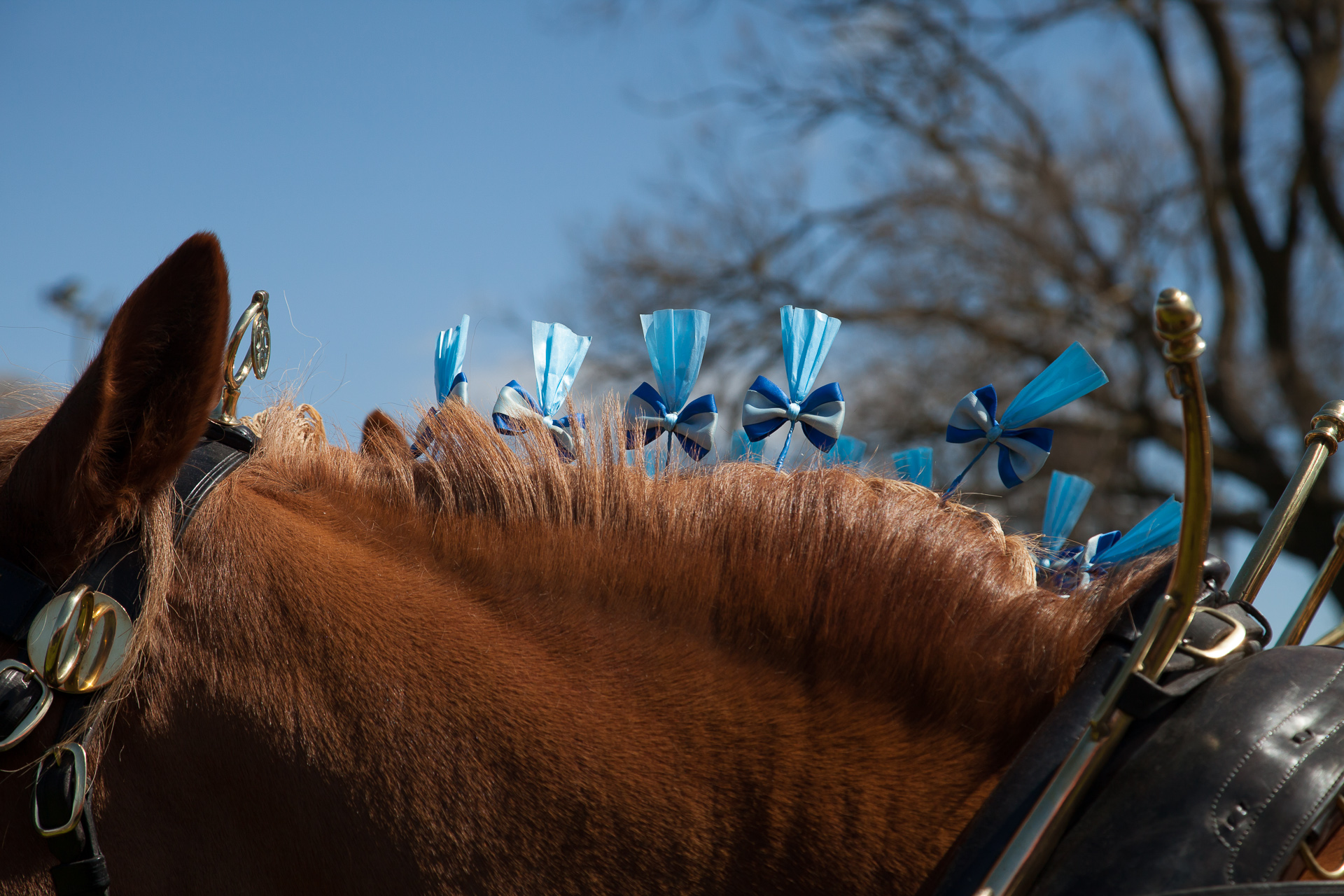 Weddings
We have a modern 'Vis-à-vis' (meaning face to face) wedding carriage which is navy blue with gold lining, it can be pulled by a pair of any of our 3 breeds.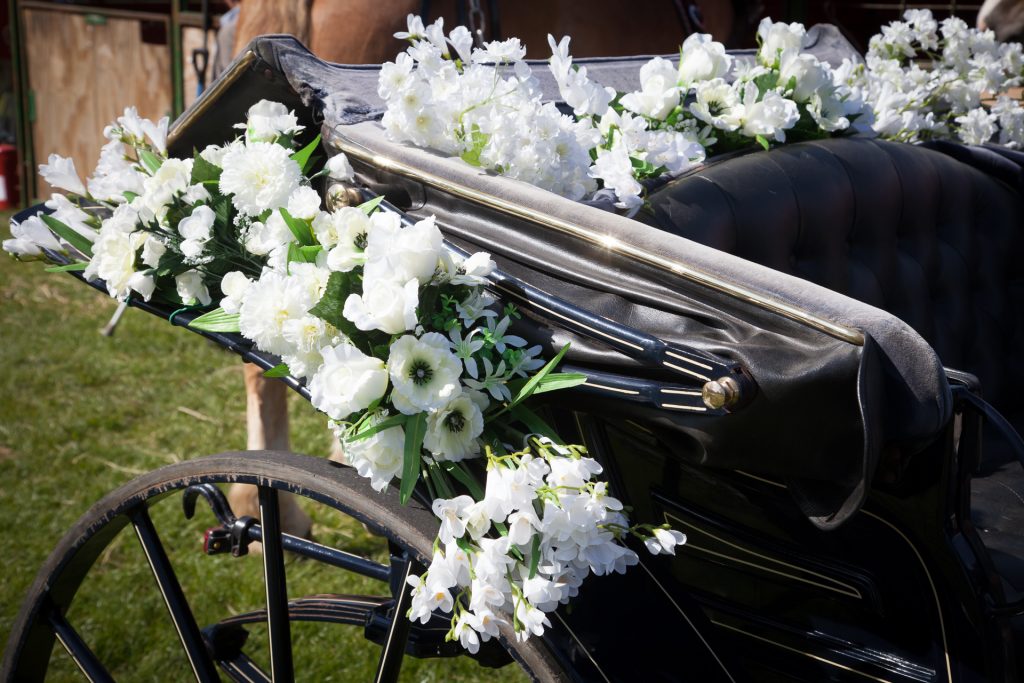 The double hoods mean that whatever the weather the bride and groom will remain dry, but also can be folded down flat in good weather. We wear navy livery jackets to complement the carriage and decorate it with white silk flowers and ribbons. The horses are also plaited up in the traditional style according to their breed with white ribbons. Alternately if you want to supply your own colours to match your theme we can supply the measurements.
We collect the bride from where she is getting ready and deliver her to the Church, if this distance is under a mile, we can, if you wish, take the bridesmaids down first. We then wait outside ready to take bride and groom off to the reception. We supply champagne and chocolates for the trip to the reception, this 'alone time' gives the couple chance to unwind and relax. All our horses are very photogenic and are more than happy to have their photo's taken throughout the day!
Before your big day you're more than welcome to come to the farm to meet and choose your horses and see the carriages. We will also run through the route and find somewhere suitable to park the lorry.
As well as the specific wedding carriage, we have a range of other's which have been used for country themed weddings: 6/8/10 seater wagonettes, farm wagons and a brewery dray. If you have an unusual request don't be afraid to ask!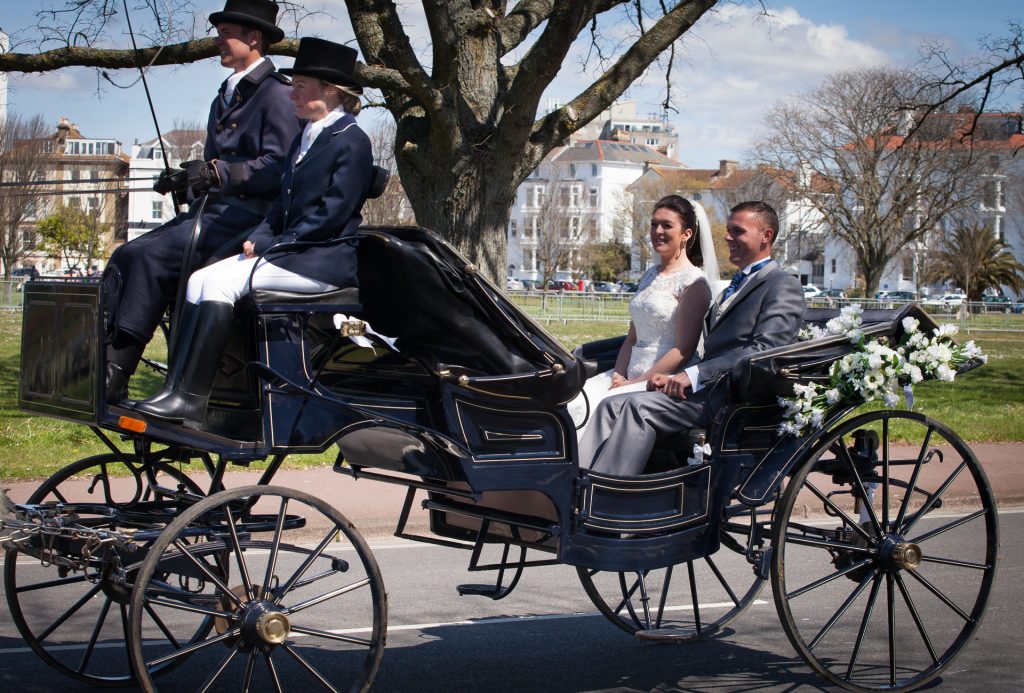 ---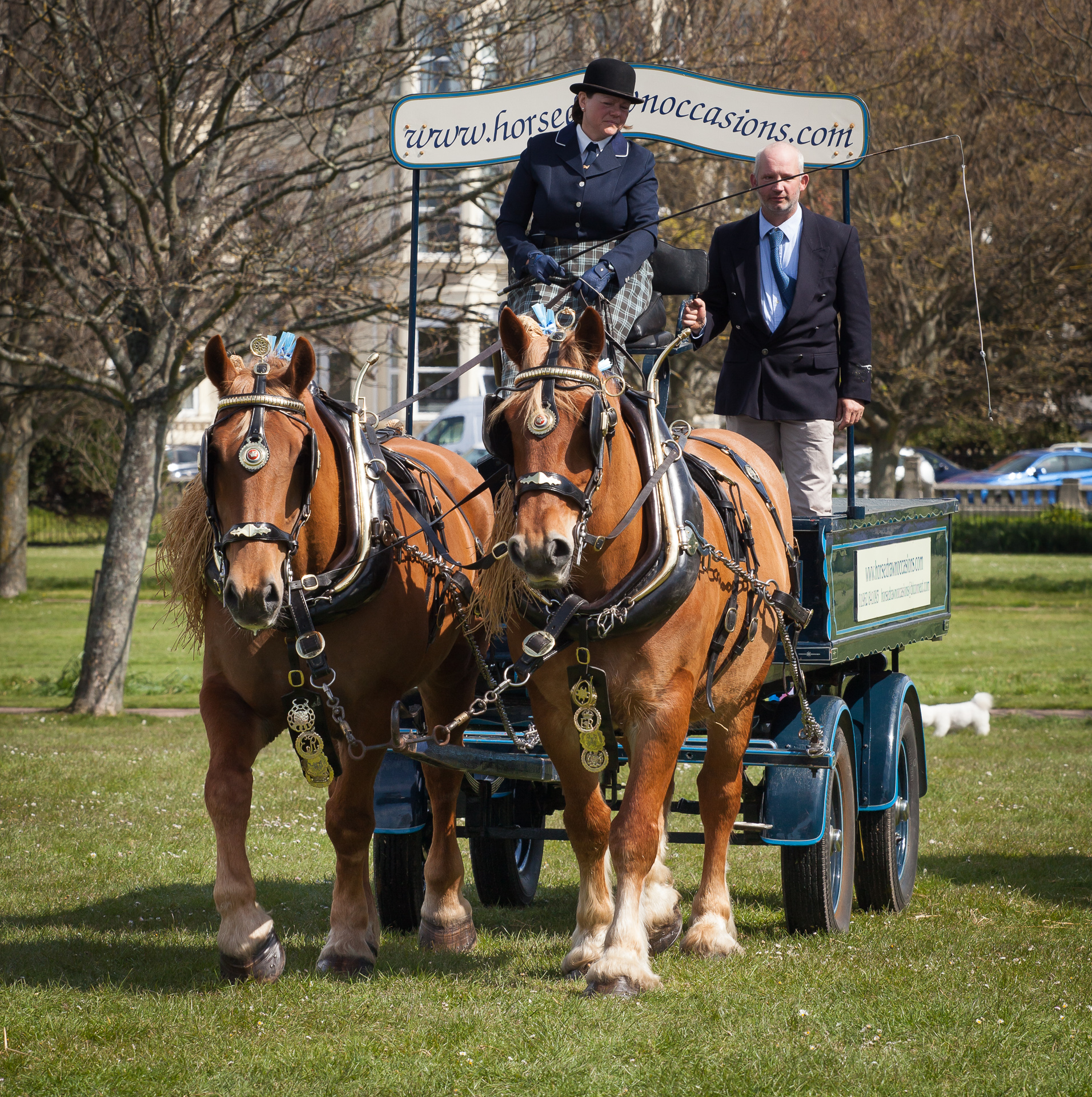 Commercial
Horse Drawn Occasions can help you with a range of business events.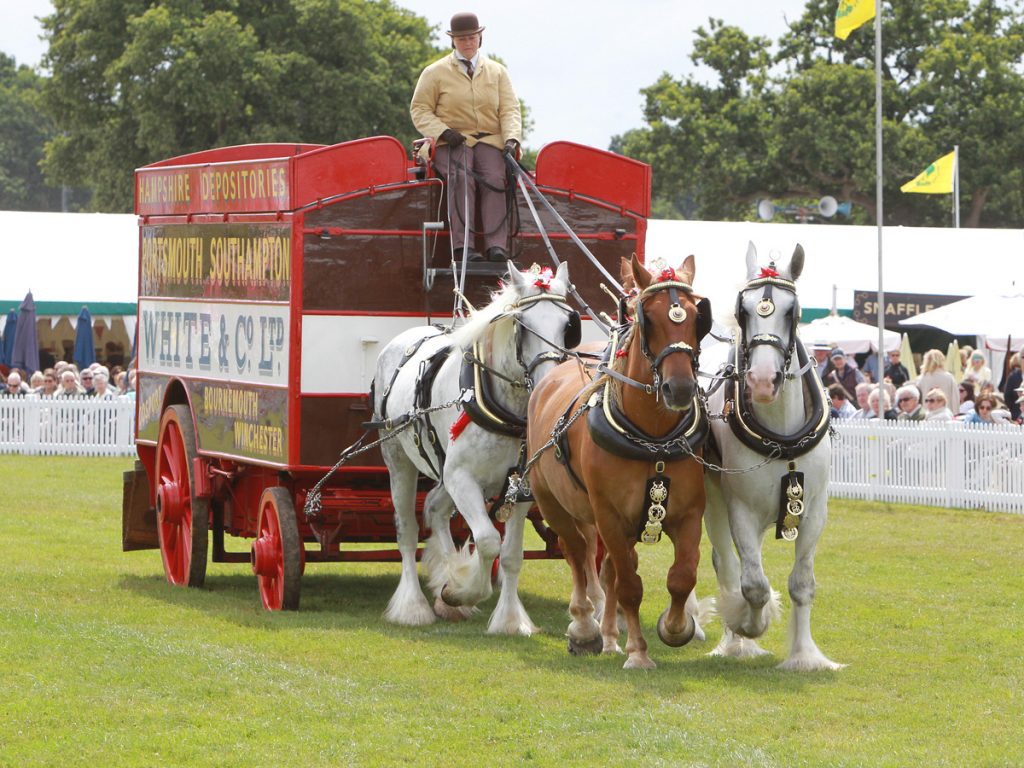 Advertising
We are able to advertise your business in a very special and personal way. By putting your companies advertising boards on our vehicles we can either advertise direct in towns and cities in your specific area or represent the company at events/shows throughout the south or even further afield.
Leaflet distribution, shop/company openings, product launches, the list is endless.
What better way to get main ring exposure for your business at a county show …?
Wagon Rides
Throughout the year we travel all over the south providing wagon rides for all manor of events. Our purpose built 10 seater wagonette, is fully enclosed so come rain or shine we can carry on. It has indicators and break lights, as well as spot lights enabling us to work at night and on roads.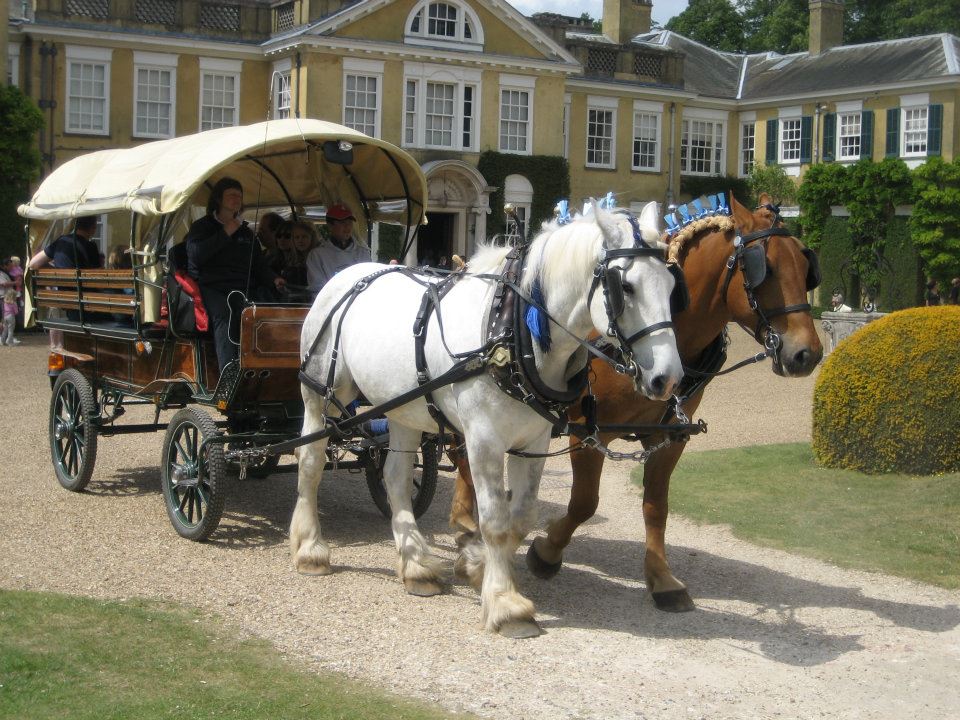 Wagon rides prove hugely popular with both adults and children alike, as many of the organisations that use us book us from year to year.
Have a look at our 'Christmas' section to find out about 'sleigh rides'
---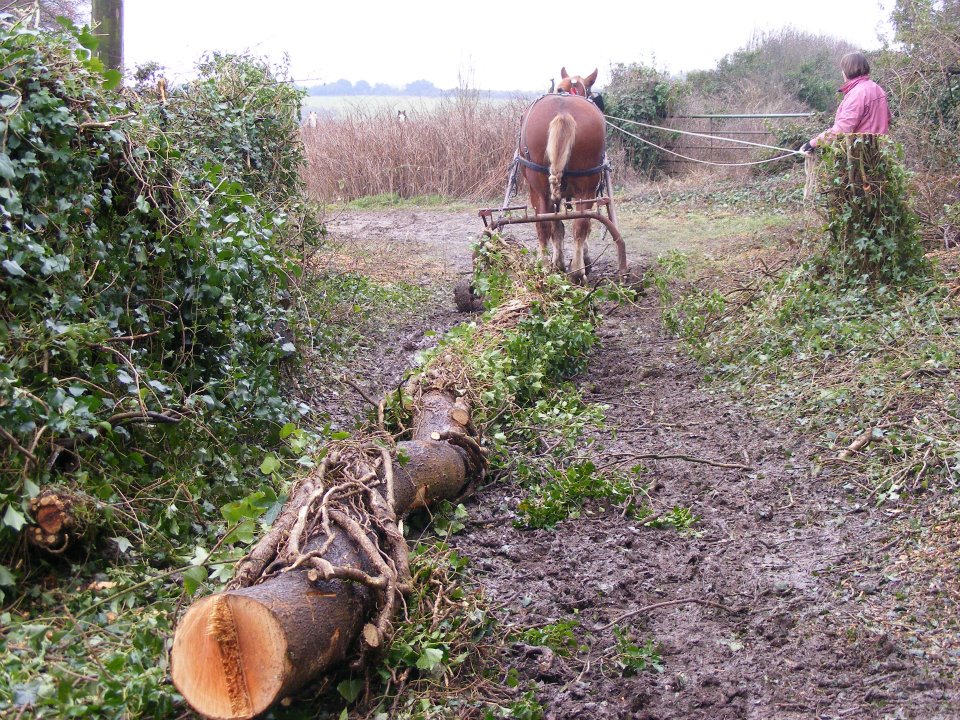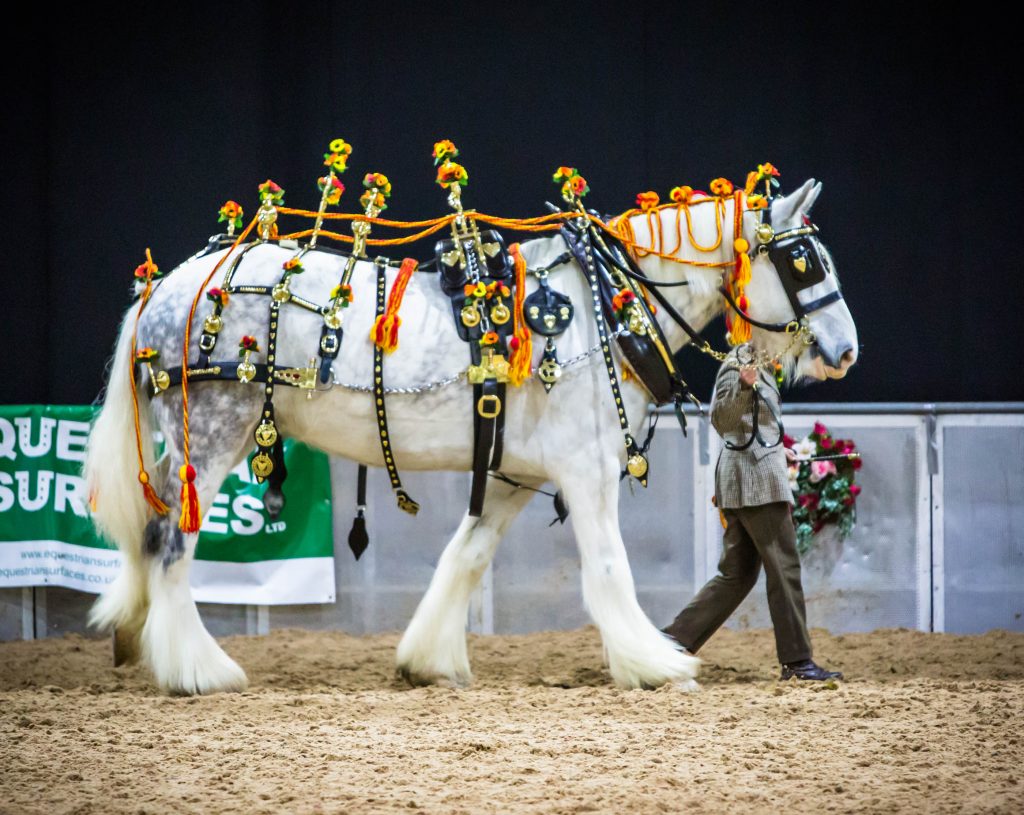 Ring Demonstrations
Our Shires and Suffolks are all experienced at shows and demonstrations, as well as competitive showing we do a lot of 'meet and greet', educational activities and demos. All are different and unique to the individual event, we normally encourage organisers to come and see what we have to offer.
Logging demonstrations and harness talks are always popular. Along with 'Silver' in his early 1900's Liverpool Docks decorated harness ….. which certainly has the wow factor!
Logging
As well as public logging demonstrations we also undertake logging contracts.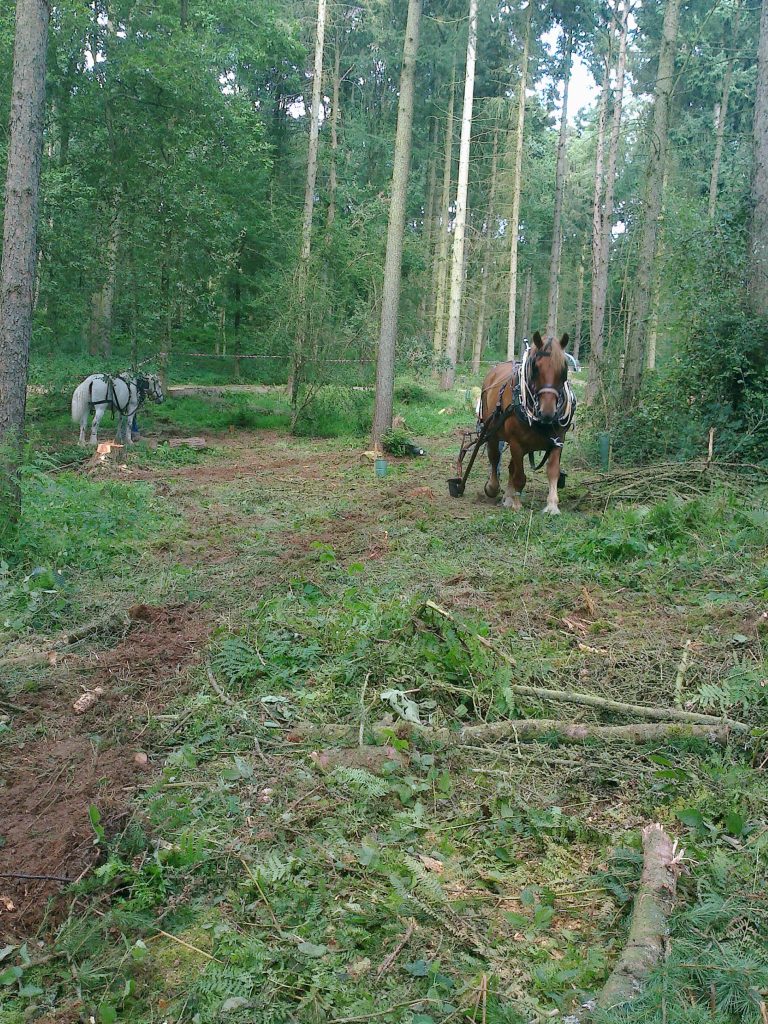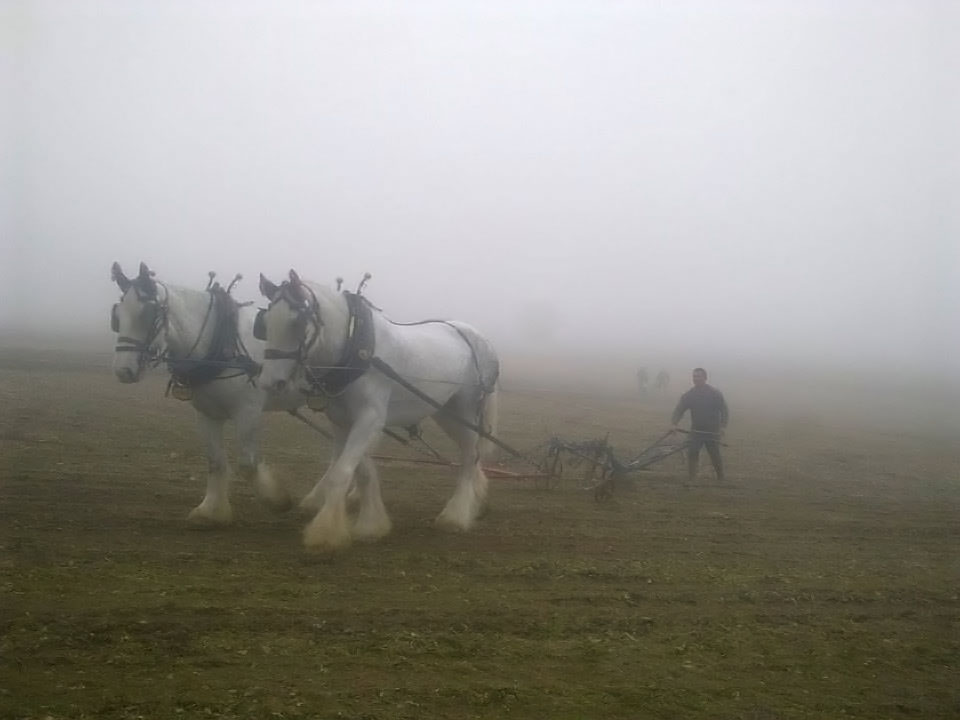 Film Work
All our horses, carriages and farm implements are available for film work.
'Bear' our Suffolk has stared in a documentary for Sky called 'the forgotten soldiers' and also Nanny McPhee and the Big Bang ….. see if you can spot him next time you watch it.
---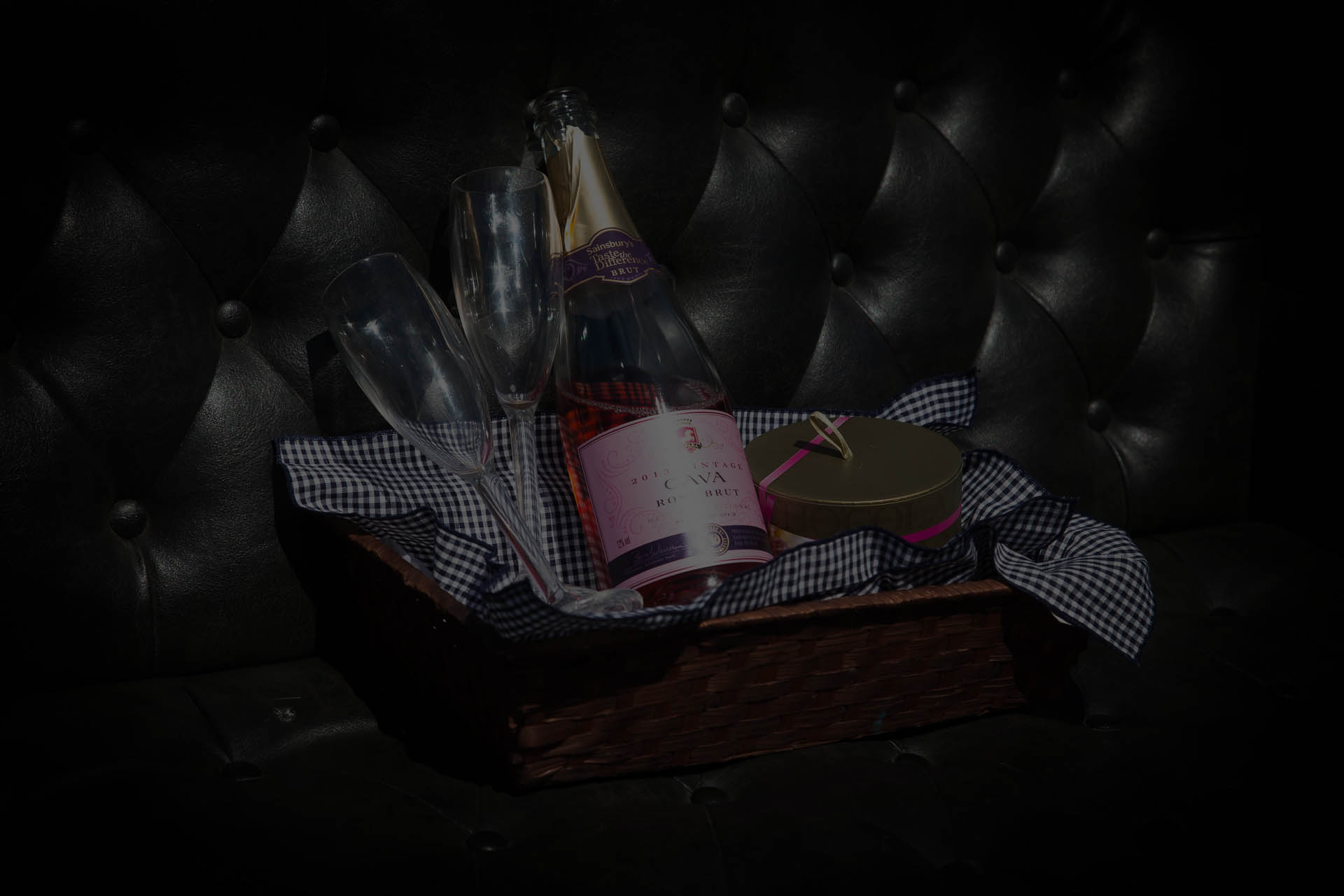 Special Occasions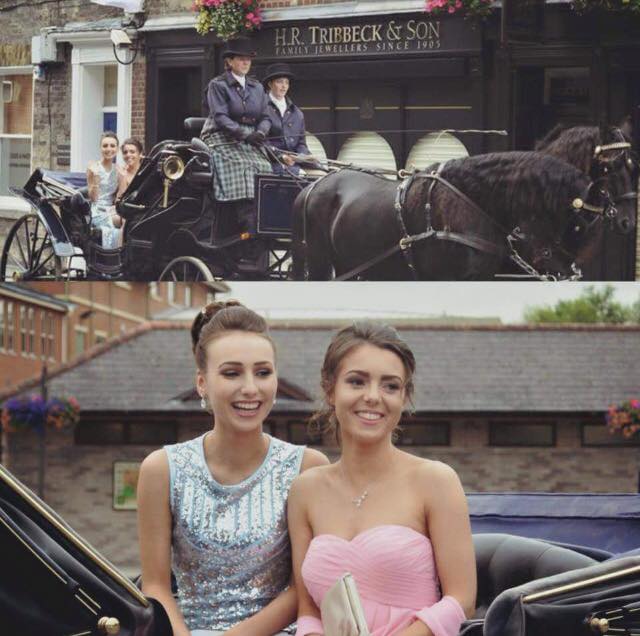 School Proms
We have lots of options for proms depending on the amount of people we're taking. For up to four the navy blue wedding carriage certainly is the most elegant way to arrive (see wedding section). However for a bigger groups, we have 3 different wagonettes, a 6 seater, 8 seater and 10 seater, these are brilliant for bigger groups and create that pre-party feel!
Pub to Pub Runs
Meet at our farm in Winchester and we'll take you on a leisurely drive either through the town or countryside (depending on the route/pubs you want to take in). We'll stop at either 1, 2 or 3 different pubs for drinks or a take away basket meal.
For up to 10 people in our covered wagonette, it has a removable centre table with drink holders, and even a CD player! Lunchtime and evening runs are available.
Why not combine your pub drive with a tour around Winchester's local micro-brewery 'Red Cat'?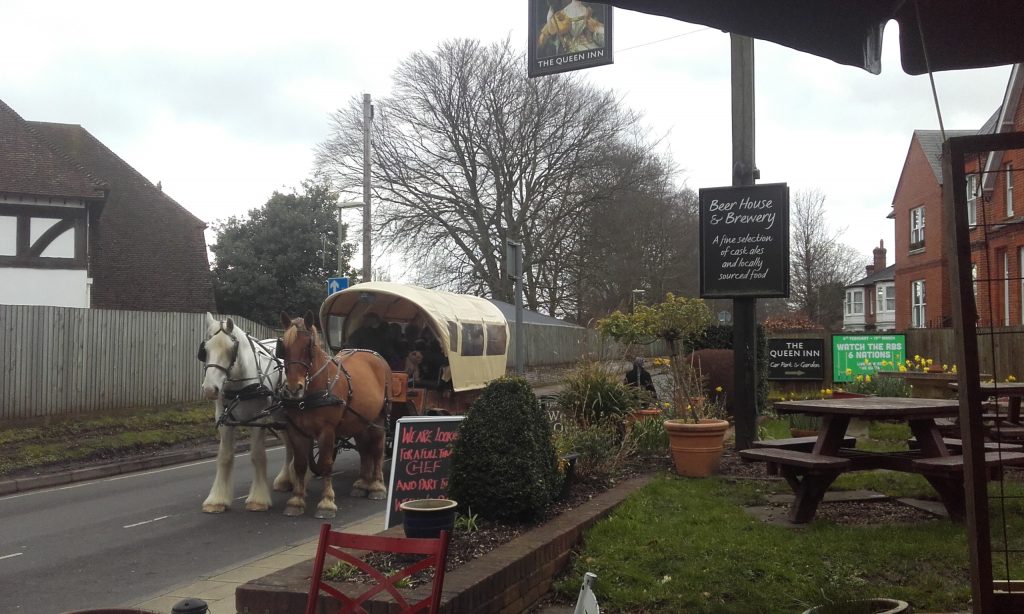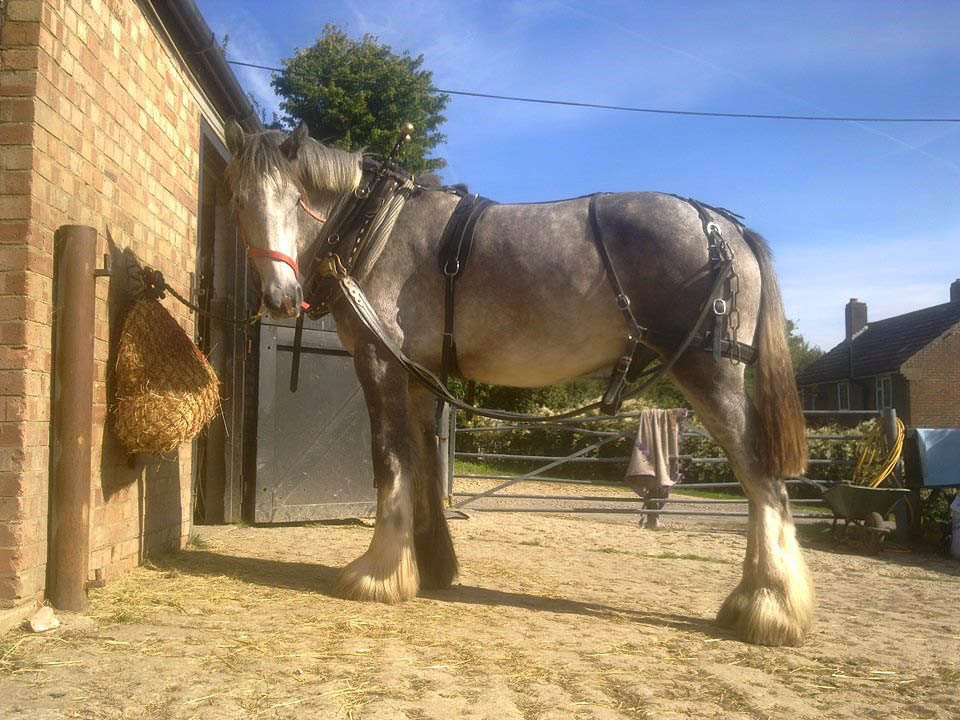 Hands on Days
We invite you along to spend the day with us and our horses. These days are tailor made and can be adapted to whatever you're specifically interested in, from general horse management: grooming, mucking out, feeding etc. To show prep, washing and plaiting. Then on to harnessing, long reining, trace work, driving singles and pairs both of the carriage horses and heavy horses.
Other Occasions
Give us a call to see what we can do for you.
Other occasions
Children's birthday parties
Birthday presents
💕 Valentine's drives 💕
Carriage driving taster sessions and driving lessons
GIFT VOUCHERS AVAILABLE
---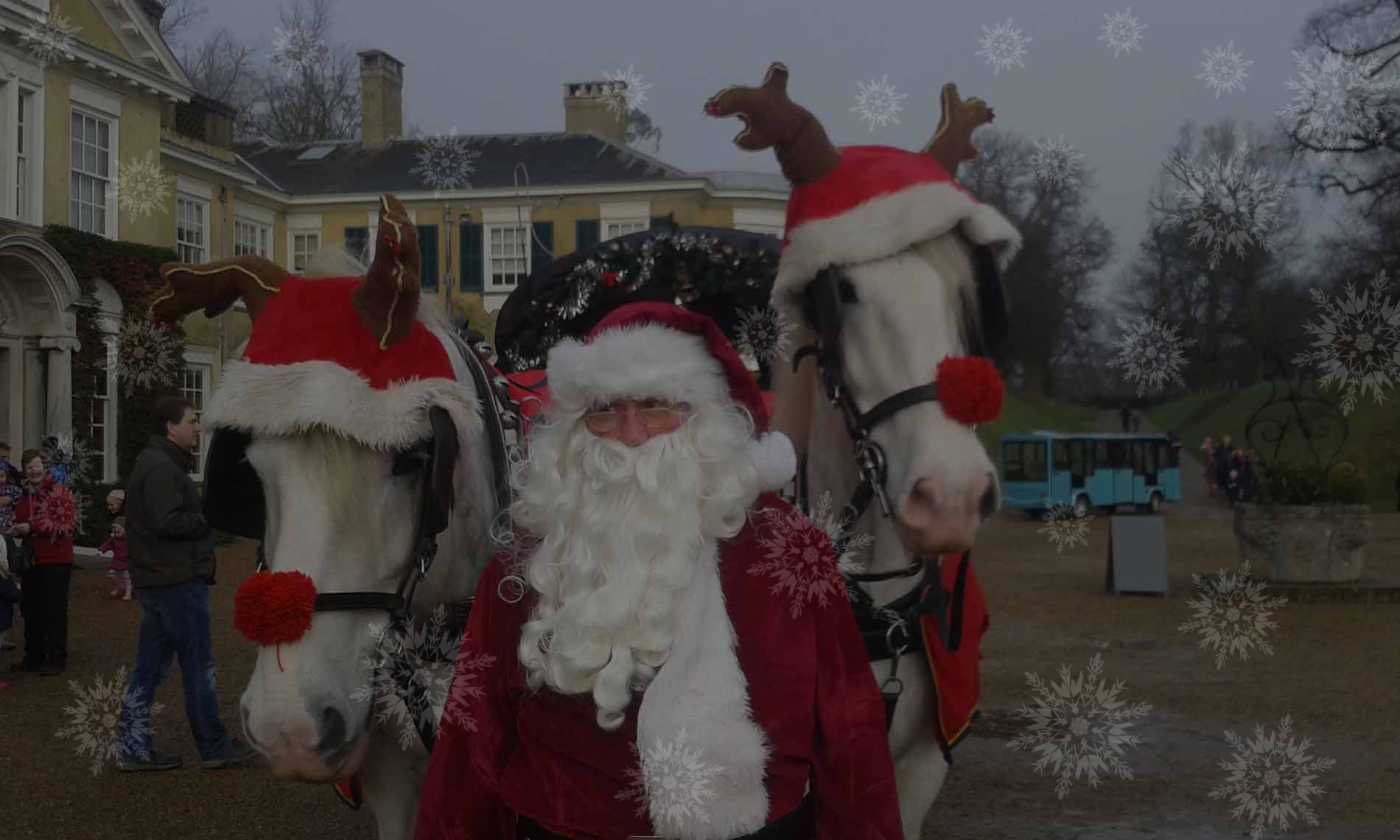 Christmas
Throughout November and December we're out and about across southern England with our unique 'sleigh' pulled by Rudolph and Prancer!
This is our 10 seater covered rides wagon decked out as 'Santa's grotto' complete with fairy lights. Pulled by our reindeer colour Suffolk's, who wear red fleece rugs, Christmas hats with antlers and sleigh bells!
As well as festive events, fairs, fetes and light switch on's. We also do private sleigh rides for you and your family; daytime and evening rides, maybe even involving a pub stop for a festive tipple?
Leading up to Christmas, days get booked up fast!
Contact us early to book and avoid disappointment!
---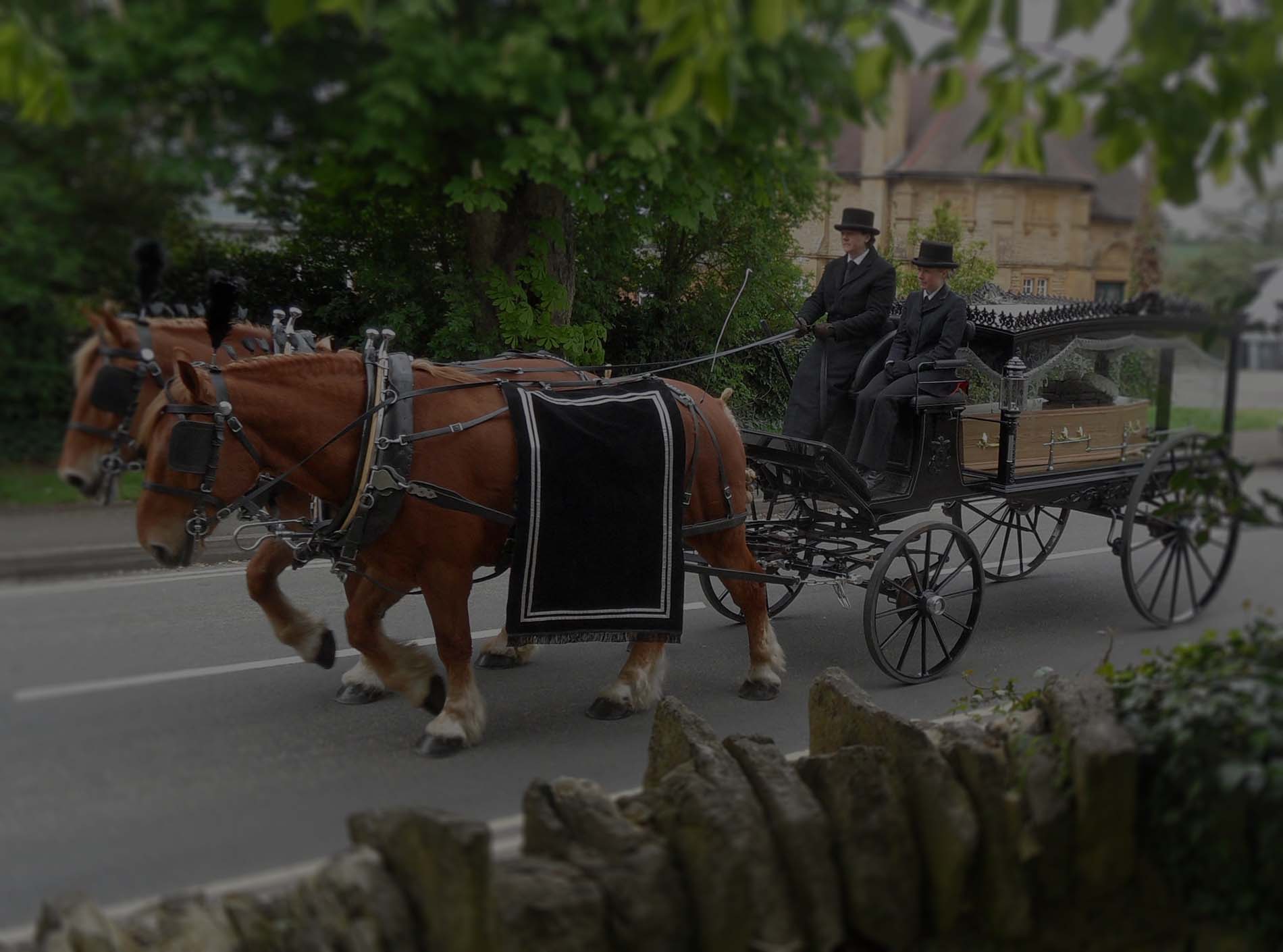 Funerals
Our modern built black hearse can be pulled by a pair of any of our 3 breeds, who all wear the black plumes and drapes.
The Friesian breed is well known for its traditional role as a funeral horse. With their long manes and tails topped off with the ostrich plumes and drapes they are truly stunning and you could not ask for anything better for that final journey.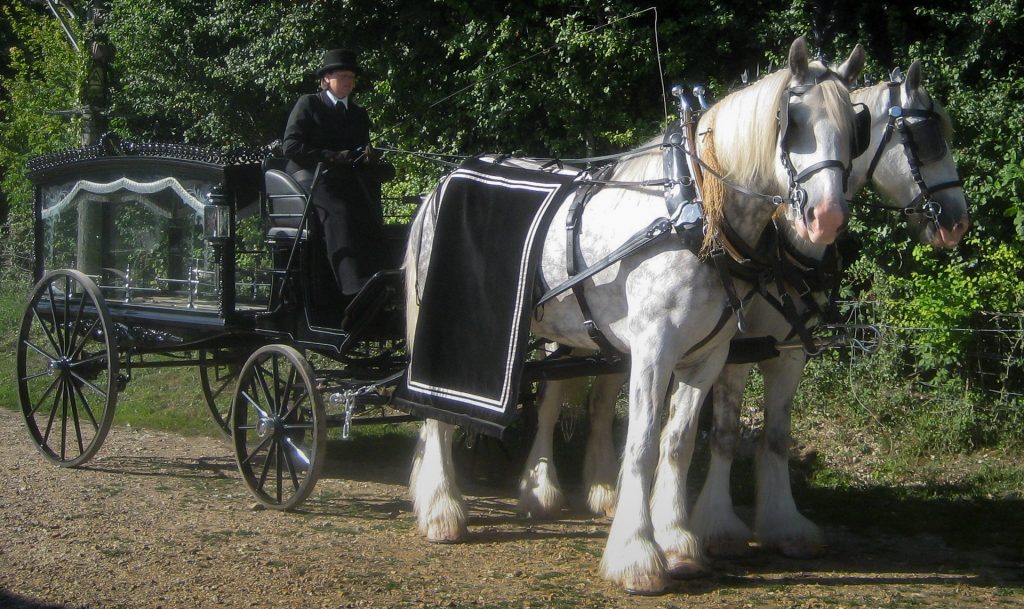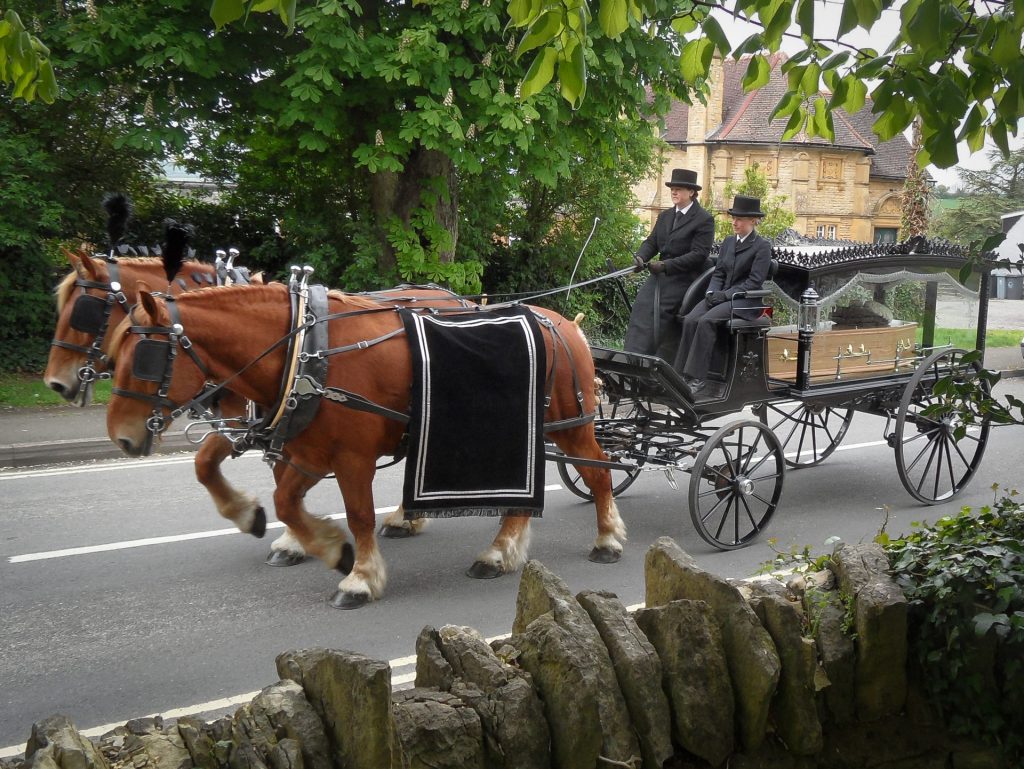 The Heavy Horses
This is where we can offer something unique, both our Shire's and Suffolk's can pull the hearse which creates a very dignified and gentile approach. As with the Friesian's both breeds wear the plumes and drapes but they are also plaited with raffia and finished off with black ribbon and flights.
For country folk we can also use the heavies in the farm wagon. This rural turnout is very moving and creates a softer approach than the 'all black' theme.
The heavies walk at a sedate pace that allows mourners to follow behind.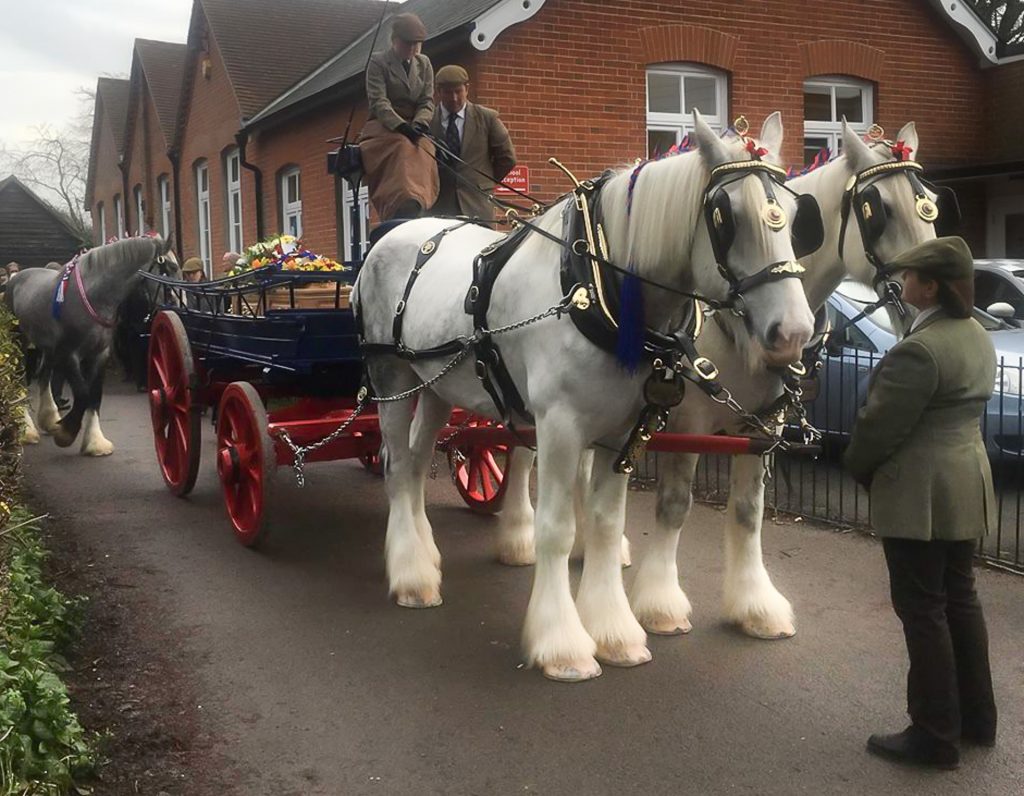 Each job is different and personal to you.
We pride ourselves on meeting your requirements.
---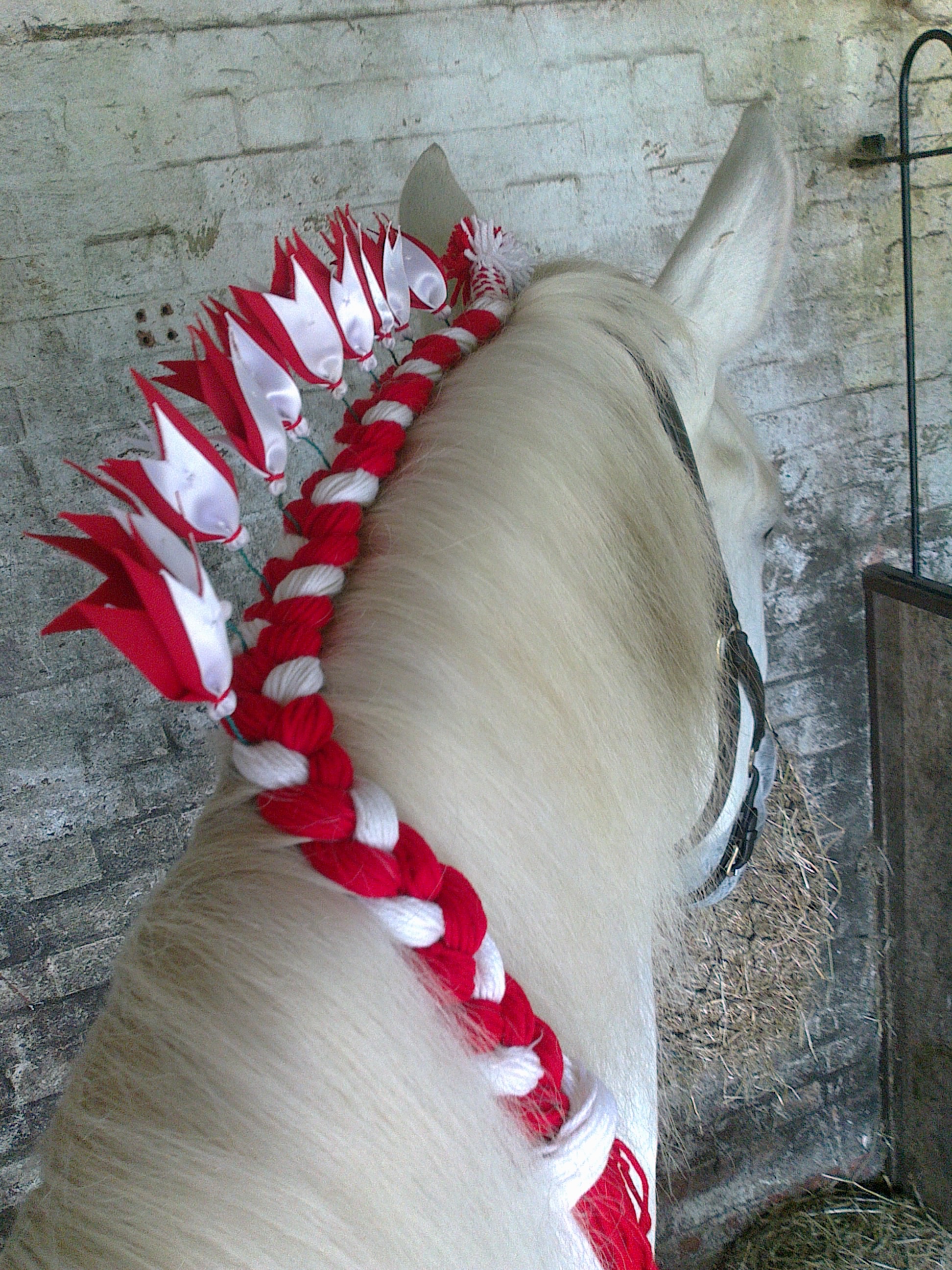 Horses
Fresians
Our 2 Friesian boys, Rogus and Blue are in their prime, they love working and have a real loving nature. They both stand at 16hh, with long flowing manes and tails and are jet black. They really cover the ground so are perfect for the longer distances or faster jobs and certainly turn heads!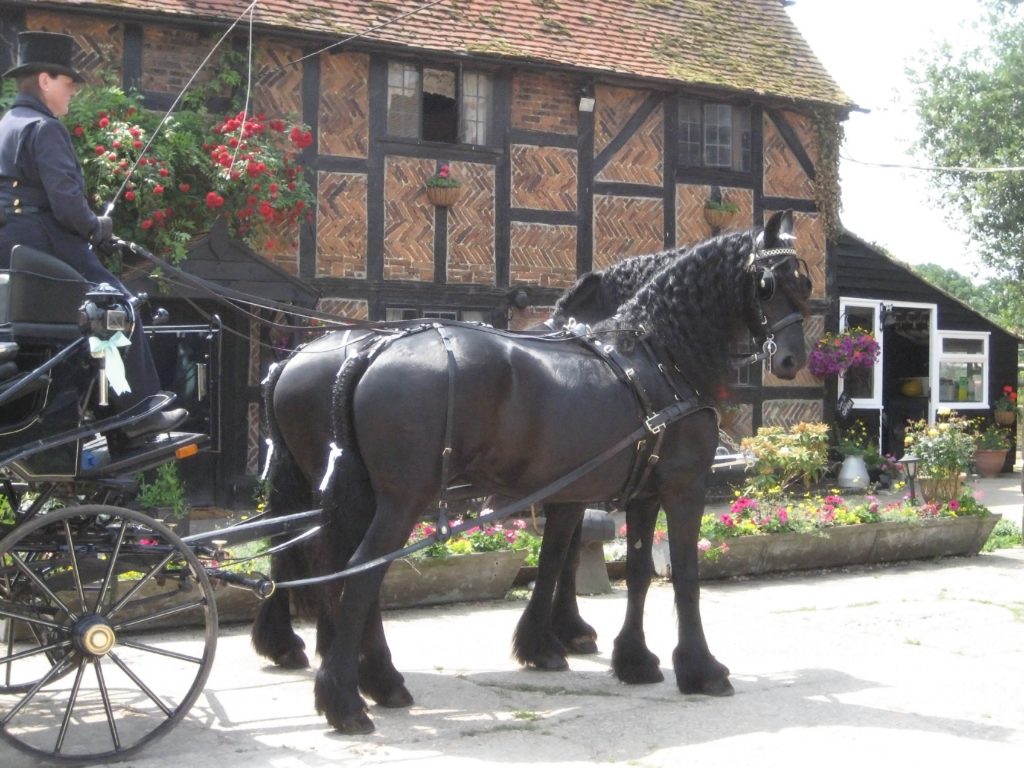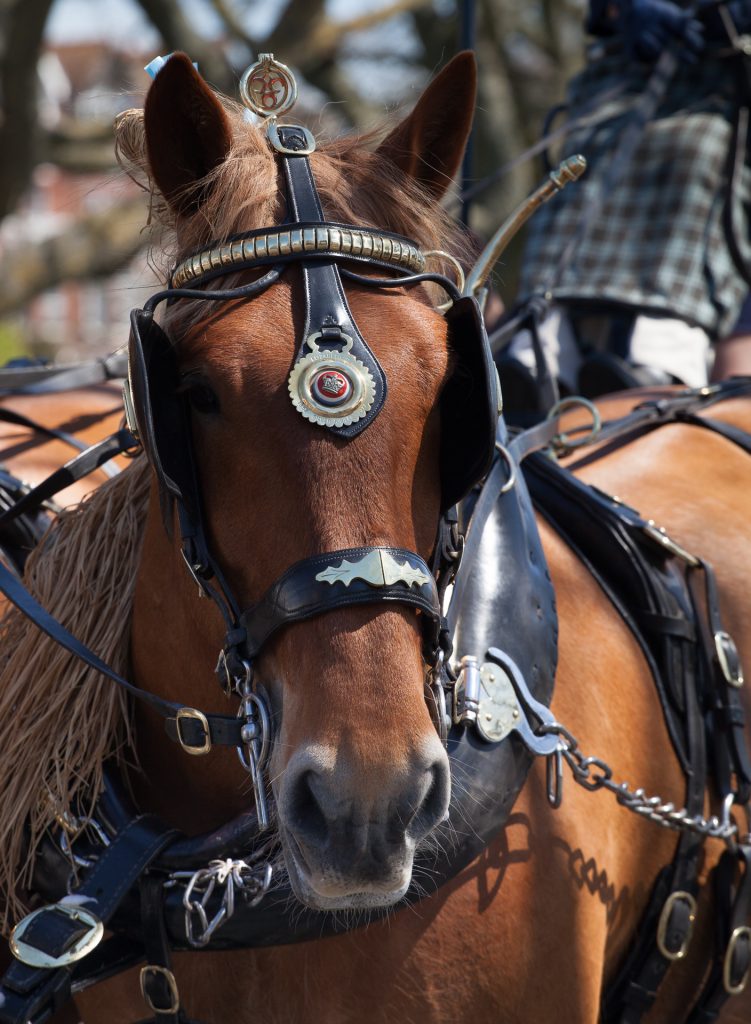 Suffolk Punch
The Suffolk Punch is a category 'A' rare breed and is England's oldest breed of heavy horse, we currently have three working geldings and a youngster to bring on. All Suffolk's are chestnut colour with no feather on the legs, our boys stand between 17-17.2hh. They are perfect for the more sedate jobs and are a major part in our showing.
Shires
Yes they are Shires even though they're grey! We have 2 working brothers and a youngster, they stand between 18-18.2hh and are true 'gentle giants'. These boys turn their hoof to anything, they love to be loved and with their shear size they have the wow factor!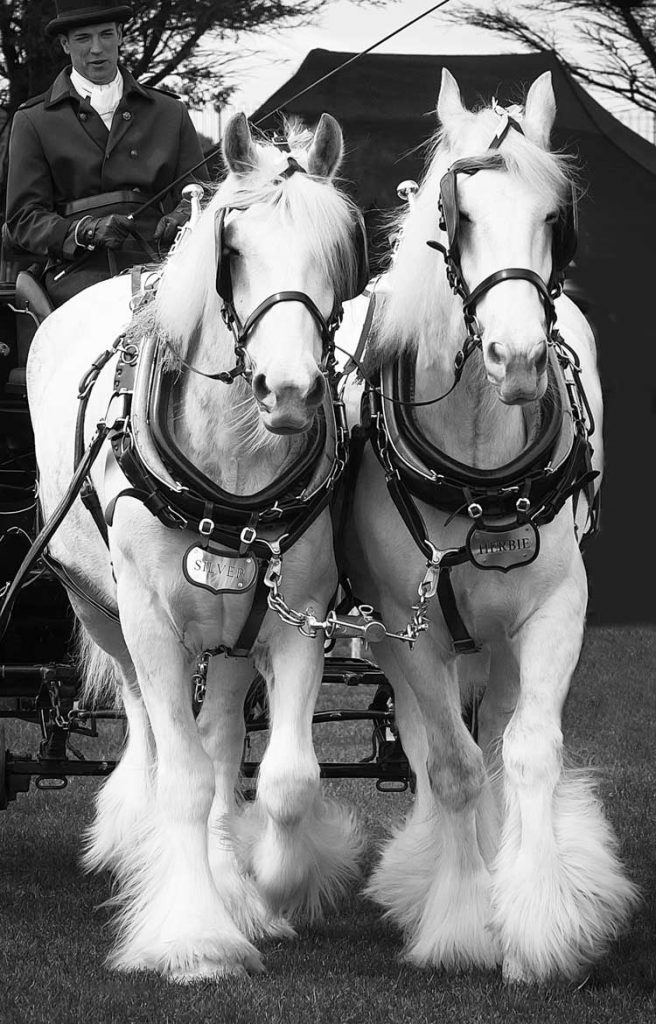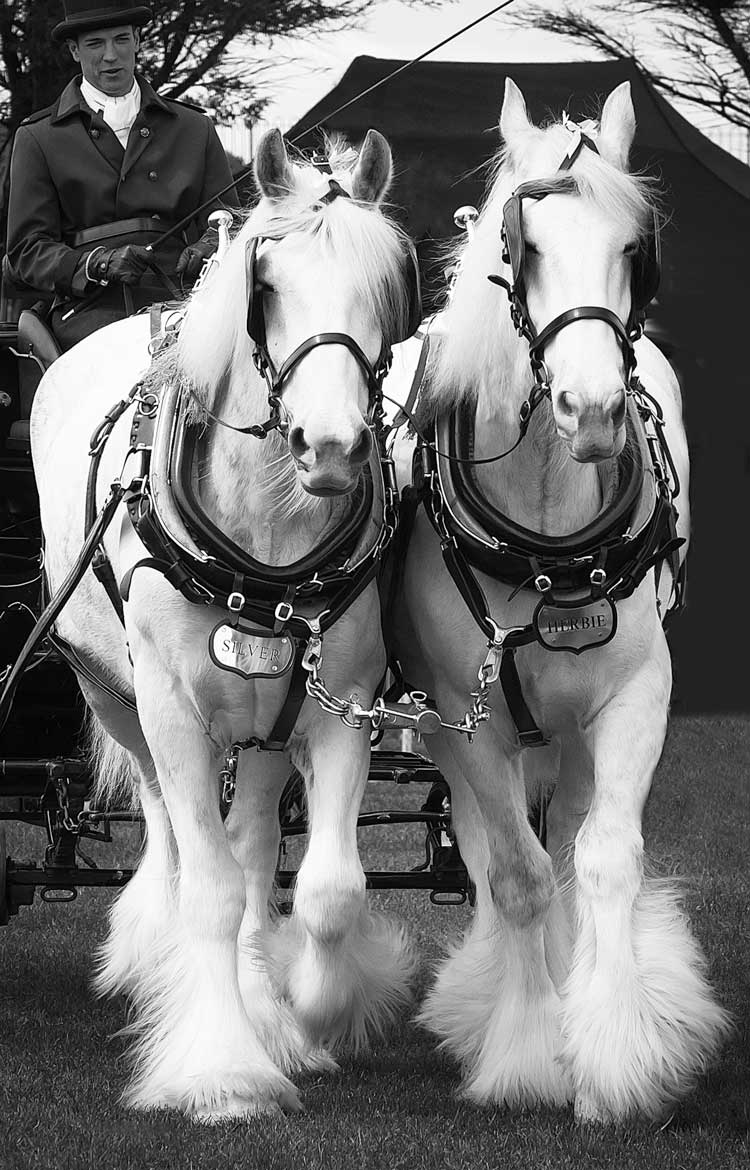 ---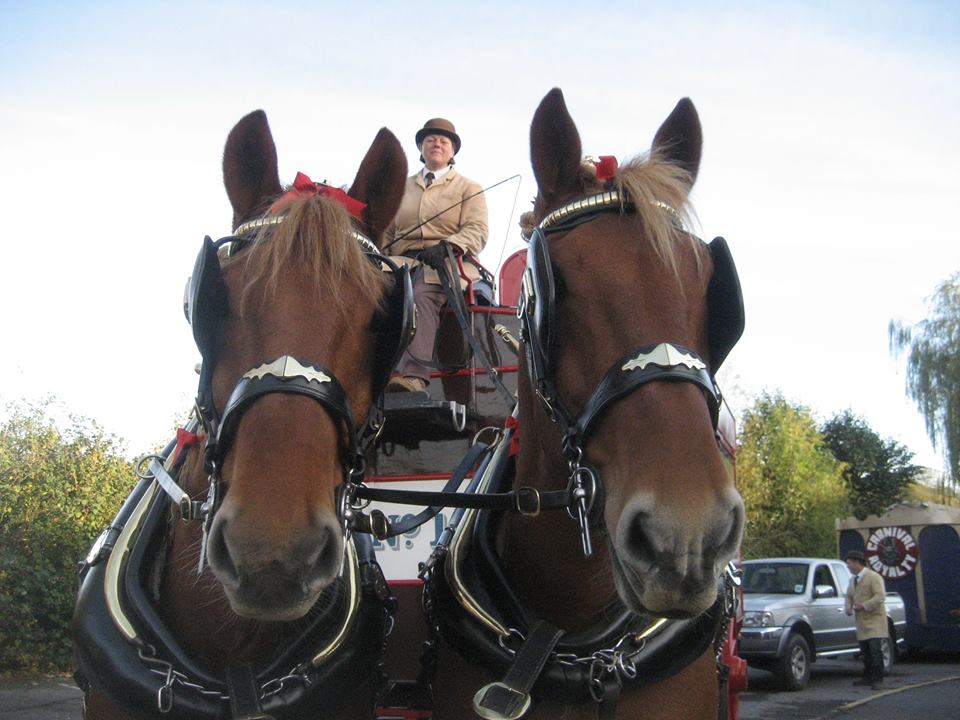 Get In Touch
Please drop us a message below or visit us via our Facebook page. We look forward to hearing from you!
---
Gallery